Dec 19, 2017 by Nandhakumar S
Why should a product manager look at metrics? Which metrics to track?
A simple guide to app analytics
As a product manager or owner, you are frequently bombarded with questions on data and analytics related to your apps/software products. Well, it is a data-driven world. Scout around the internet, and you will find several insightful articles/blogs on 'must have app metrics'. So much so that the typical top 10 lists range from a listing of 6 to 24 metrics. And of course, there is no dearth of tools for measurement.
This is no reinvention of the wheel on this topic. Instead, we wanted to ask the question of 'Why' before 'What'; because it all depends on what decisions you as the product manager is looking to take that will determine what metrics you should track.
Choose wisely
So, before we get to another listing of metrics that matter, let us take a look at the importance of metrics for an app, especially in its first version, as well as some useful guidelines on choosing your metrics.

# Let the stage of your app define the metric. The key is in choosing a few metrics that are relevant to your app's marketing and adoption in the stage of its journey – rather than any top ten metrics.
Kaloyan Yankulov, founder at HeadReach says –
I choose to follow a progressive system to identify the importance of metrics. This system of selecting KPIs is remotely based on the AIDA (Attention, Interest, Desire, Action) marketing funnel. At each stage, I focus only on 1 or 2 metrics.
– First days to a week after I launch a product I track the top of the funnel metrics like unique visitors and sessions.
– Once I'm satisfied with the number of top of the funnel visitors the product gets, I put focus on optimizing the visitor to trial signup conversion rate. This usually happens by optimizing the landing page: adding demo videos, testimonials, case studies, answering user objections through better copy, making our pricing as clear as possible, etc.
– Next stage is all about activation or delivering customer value as quickly as possible. With HeadReach that usually is pretty quick. From a couple of minutes up to 3 days. For other apps, the "Aha!" moment takes longer so take that into consideration when evaluating that stage. Activation metrics are very different for every startup. In our case, activation metric is the number of searches and email credits used.
– At that phase, we track how many trials convert to paying customers.
– At the last phase, we track retention rates.
# Let your business model define the metric/s. The way your app is going to make money would also guide the choice of metrics. For example, if an app relies on ads to make money, the amount of time a user spends in that app is more critical than the total number of downloads. Ads do work well when users spend a significant amount of time in the app. Similarly, if the app relies on In-App Purchases, knowing which screen has users spending the most time can help you use that screen to display most of your In-App Purchase upgrades.
# Let the character of your app define the metric. This is another simple way to choose the metrics. The type of the app – transactions, gaming, social network, education, etc. – will determine the key business objective of the app, i.e., sign-ups / downloads/ purchases/interaction. This would, in turn, help you choose the one top metric that you got to track. For example, the total amount of time spent in a banking app is not such an important metric compared to the number of users, which would be the opposite in a marketplace/shopping app.
Read these
As a product manager, you have access to several metrics and humongous data points. Once you are past the initial days post the launch of the app, it makes good sense to look at metrics by their logical purpose. There will be metrics that are important mainly for Marketing, while some others are vital for customer service, and still some others for Productivity & Profitability. Check out 15 Metrics Every Software Product Manager Should Know by Brian de Haaff.
Let us guide you to some more useful articles on what metrics to track and how to measure those metrics.
1. 10 Essential Mobile App Metrics (and How To Use Them) by Mary Kearl is an exceptionally handy information guide on mobile metrics formulas, which will help you measure the impact of the hard work you put in to develop your audience.
2. The Mobile Engagement Metrics Checklist by Maura Canavan presents a very sticky, succinct, infographics-driven list of 8 mobile app metrics that matter most.
3. Mobile App Analytics: The 12 Most Important Metrics to Measure by Yael Tolub looks at metrics for mobile apps with a strong leaning towards user experience as a means to get a grasp on the health of the business. Towards the end, she makes a pertinent observation – "Understanding the what is only half the battle. You also need to understand the why. Why aren't users registering? Why do users abandon their shopping cart? Why don't users follow the path you want them to take your app? You can answer these questions and others by measuring your app's user experience—including user behaviors and in-app engagement—using a variety of tools such as session replays, heatmaps, and conversion analytics."
4. For a very useful guide on not just what metrics to track, but also how to track and what to do with the metrics, refer to the Kissmetrics' blog on The Must-Have Mobile App Metrics Your Business Cannot Do Without.
Bare minimums
We believe two metrics are absolutely critical to the success of an app –
1. Retention rate – as the number of customers returning to the site/app shows their interest in the app and the overall usability, which will drive growth and popularity.
2. Cost per acquisition – since this metric shows the financial viability of the app and drives key business decisions.
We invite you to tell us your top 3 or 5 metrics, using the comments section here. If you are looking for an app maker who understands the product development lifecycle end-to-end and has the technological excellence and experience to support you in translating your ideas into great apps – talk to us.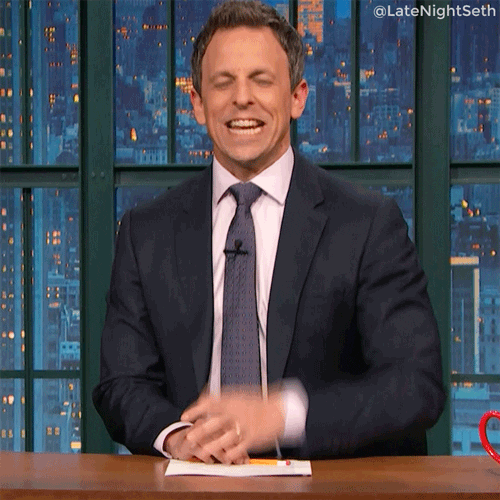 We like Sharing
Thoughts
May 22, 2019
Lorem ipsum dolor sit amet,
Blog Title Goes Here consectetur adipiscing elit. Nam gravida eget […]